Another series of games available for Free on both Humble Bundle and Indiegala.
Humble Bundle offers us "Gone Home" for FREE for a limited time with the promise to give us a Free "Trove" game every month.
ABOUT THIS GAME
June 7th, 1995. 1:15 AM
You arrive home after a year abroad. You expect your family to greet you, but the house is empty. Something's not right. Where is everyone? And what's happened here? Unravel the mystery for yourself in Gone Home, a story exploration game from The Fullbright Company.
Gone Home is an interactive exploration simulator. Interrogate every detail of a seemingly normal house to discover the story of the people who live there. Open any drawer and door. Pick up objects and examine them to discover clues. Uncover the events of one family's lives by investigating what they've left behind.
Go Home Again.

---
Now to Indiegala, a digital indie games website that provides us constantly with Free Games, these time they offer an additional 3 Free Games as a continuation to last week (See Here) giveaway.
Xmas Shooting – Scramble
ABOUT THIS GAME
On Christmas, the night of miracles, someone has stolen all the presents that were supposed to go to the children around the world.
In order to get them back, Aru, the bunny-eared Santa, has taken off into the sky, following a subtle trace of the presents.
Help Aru save Christmas in this humoristic, action-packed shooter set in the universe of QP Shooting – Dangerous!!

---
Welcome to Princeland
Welcome to Princeland, the south east of Oman Sea.
This is a place which is used by powerful countries to do drug trials and technology experiments.
A place that has %800 tax rate, where you can barely stay alive.
You are a part of the rebellion against the prince who exploit his people with taxes. Gather the best weapons, vehicles and followers to crush his army. By upgrading your skills, challenge him at different difficulty mods. After his funeral, we will all able get weapons, vehicles and followers tax-free.
But the challenge is that he is hiding in one of the six bunkers in the land. Sometimes It can be frustrating to not able to find him so you may want to team-up with friends to find him quick.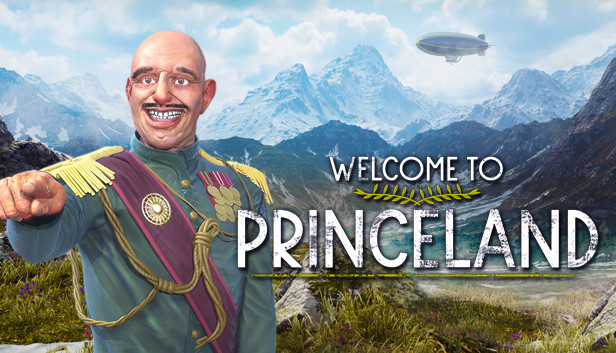 ---
DEPONIA
In Deponia, the world has degenerated into a vast garbage dump, in which the crotchety Rufus ekes out his sorry existence.

---